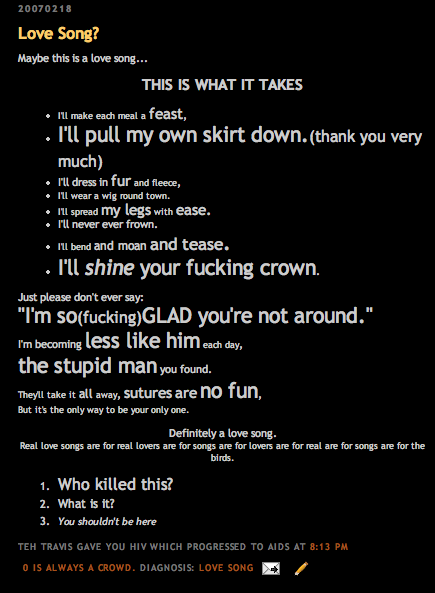 This is What it Takes
I'll make each meal a feast,
I'll pull my own skirt down.
I'll dress in fur and fleece,
I'll wear a wig round town.
I'll spread my legs with ease.
I'll never ever frown.
I'll bend and moan and tease.
I'll shine your fucking crown.
Just please don't ever say:
"I'm glad you're not around."
I'm becoming less each day
the stupid man you found.
They'll take it off today, sutures are no fun,
But it's the only way to be your only one.
This is your Evil B-side Sister and/or Brother
We know everything that you could have been
We are everything you should have been
has been has beens everywhere you go
some look a lot like everyone you know